ASCOLA, the Academic Society for Competition Law, will host the first ASCOLA November Online Event Live (ASCOLA NOEL) on 20 November 2023. We invite you to join us for a round table discussion of competiton law developments around the world – with stellar scholars from different jurisdictions.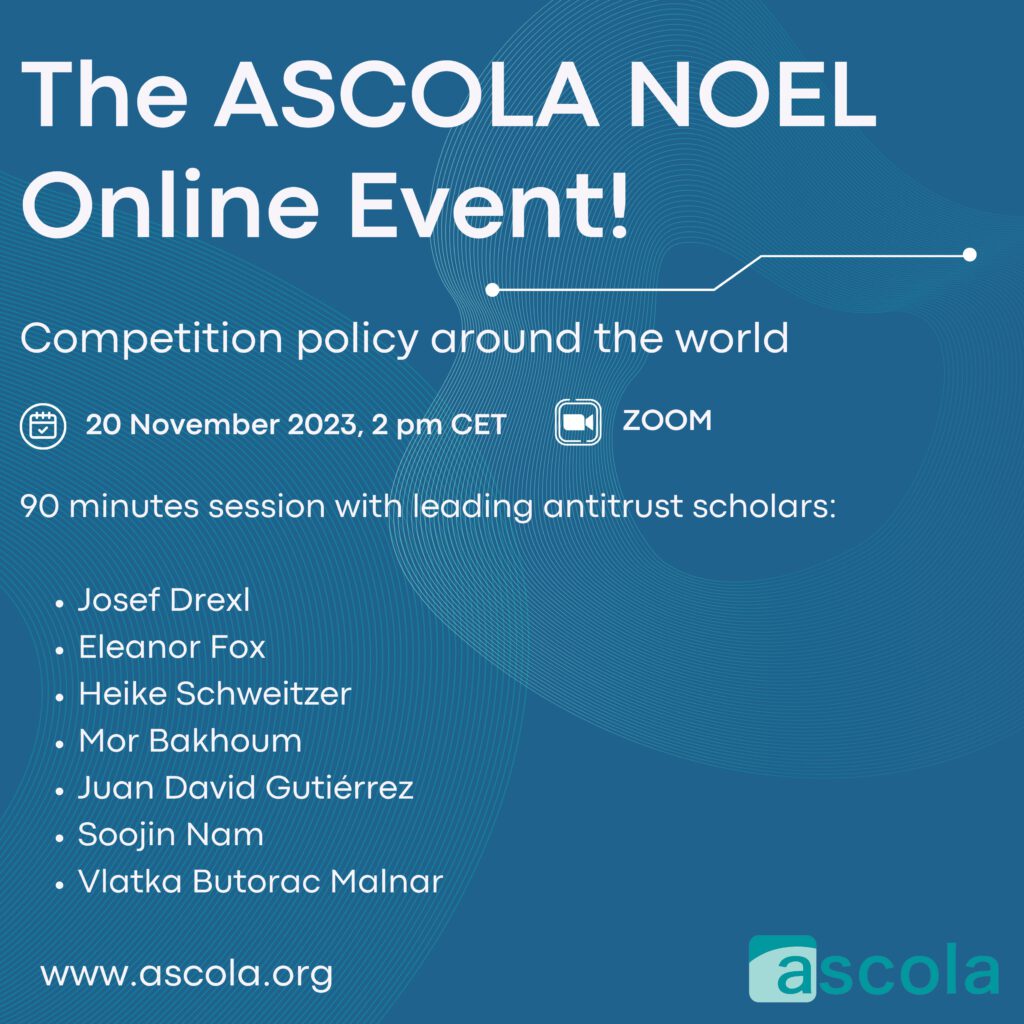 Participants will be
Prof. Eleanor Fox (New York University)
Prof. Heike Schweitzer (Humboldt University)
Prof. Mor Bakhoum (Université virtuelle du Sénégal)
Prof. Juan David Gutiérrez (Universidad de los Andes)
Prof. Soojin Nam (Hankuk University of Foreign Studies)
Prof. Vlatka Butorac Malnar (University of Rijeka)
Opening remarks will be given by Josef Drexl, the first president of ASCOLA. Giorgio Monti will moderate.
The NOEL will take place on 20 November 2023 at 2 pm CET (Brussels time) on Zoom. The date coincides with the 20th anniversary of founding ASCOLA!
ASCOLA Members can register for receiving the Zoom link by clicking here.