17th ASCOLA Conference 2022
The Academic Society for Competition Law will hold its 17th Annual Conference in Porto, Portugal, from 30 June 2022 to 2 July 2022. The team at Católica University in Porto and the Board of ASCOLA are looking forward to meeting many people in person and to the excellent and insightful papers. The Call for Papers generated a record number and our peer reviewers have picked papers to be presented in Portugal. This is the place to showcase your work on competition law & policy!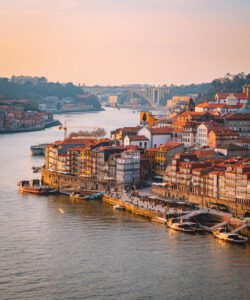 16th ASCOLA Conference 2021

The 16th annual event of Ascola, #ASCOLA2021, was not held in Porto (Portugal) as had originally planned. Instead, the event was hosted virtually via Zoom from 1-3 July 2021. Please find the Conference Website with all relevant information here. The organisation of the digital event lied with the ASCOLA Executive Board Michal Gal, Rupprecht Podszun and Peter Picht (plus their respective teams). The Porto team has provided valuable support, in particular in connection with selecting papers. Due to the record number of submissions we undertook a double blind peer review process of papers. Keynote speaker of the conference was Carl Shapiro. Side events included an Economic Expert Panel on innovation with Monika Schnitzer, Richard Gilbert and Tommaso Valletti as well as a panel on "Career Challenges" and panels on how a paper is born and how to win grants. In main and annex session more than 120 papers were presented.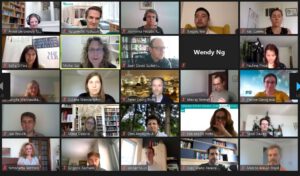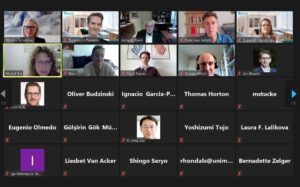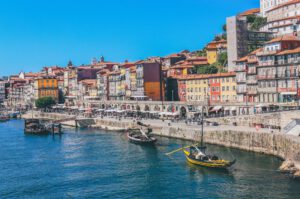 Competition Law in Vaccination
The ASCOLA Regional Chapter UK presents the next season of virtual talks over lunch, starting 17 March 2021: Competition law in vaccination! To join the mailing list and to be up to date with what is going on, please look out for ASCOLA UK on Twitter and LinkedIn or write to Or Brook and Magali Eben directly.
For other events organised by our regional chapters please follow their activities on social media. There is a list of all Regional Chapters here that are active on social media, and you may look at the colleagues heading the regional chapters here.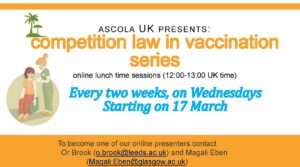 Competition Law in Isolation Talks
After lockdowns and travel restrictions set in, the ASCOLA UK Chapter under the leadership of Magali Eben and Or Brook started a series of virtual talks called "Competition Law in Isolation". This format developed to be an ace opportunity to showcase ongoing work and to discuss current issues of competition law.
Further competition talks have in the meantime been organised by other Regional Chapters of ASCOLA. We are happy and grateful for such a well-functioning network! Please check out the announcements on LinkedIn and Twitter or address the heads of the Regional Chapters for being included in the mailing lists.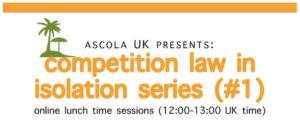 15th ASCOLA Conference
Annual ASCOLA (Virtual) Conference
The 15th ASCOLA Conference took place as a virtual event from June 25– 27 June 2020 with around 100 talks over three days, scheduled so as to accomodate different time zones. A keynote address was given by the EU Commission's Executive Vice President Margrethe Vestager. Several special events, like book presentations, an economist panel and a panel for young scholars with tips for a successful career by distinguished professors made this Virtual Conference a memorable experience. It was organised on a virtual basis due to the 2020 pandemic when travelling was not an option. The organising team was constituted from the universities of Düsseldorf, Haifa and Zurich.
For more information, videos and papers from the conference click here. A report on the ASCOLA conference was published here.
14th ASCOLA Conference
Aix-en-Provence Faculty of Law
The 14th ASCOLA conference took place at Aix-en-Provence on June 27– 29 June 2019. Professor David Bosco and his team had invited the ASCOLA community to Southern France where we experienced one of the hottest conferences ever. Temperatures on the outside were somewhat matched by the intense discussions inside. The general topic was "Challenges to Assumptions at the Basis of Competition Law". Apart from this general theme, breakout sessions were held on wider competition law issues. The conference also featured an economist session, a session on teaching and a visit to a vineyard.
You may a find a report here.