Ascola is organized as a democratic association involving a General Assembly and a Board – including a Chair. The Assembly convenes each year. It elects the Board, including the Chair, of the Association. The organization is described in a Charter.
The Chair
The chair is currently Michal Gal – a professor at the University of Haifa, Israel.
The Board
The Board is composed of members elected by the members of the association. The composition partly reflects the geographic coverage of the association. Elections are organized on a regular basis. For these elections members can suggest applications.
Composition of the Board
Michal Gal (Israel), Chair
Rupprecht Podszun (Germany)  Vice Chair
Peter Picht (Switzerland), Treasurer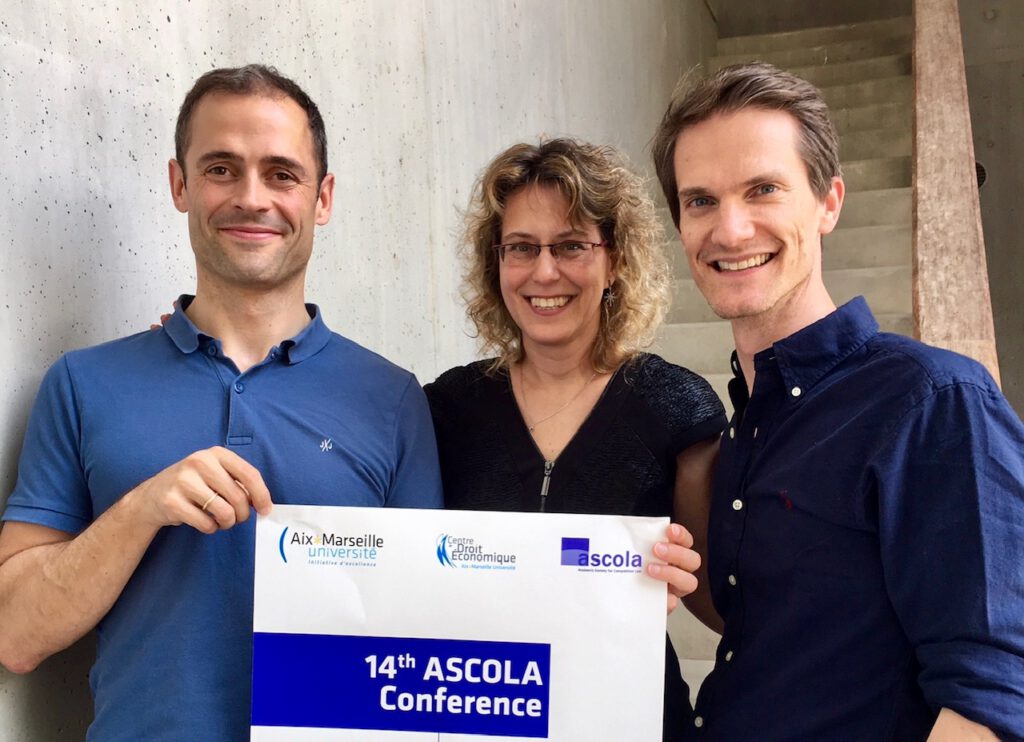 Thomas Cheng (Hong Kong)
Fabiana Di Porto (Italy)
Josef Drexl (Germany)
Valeria Falce (Italy)
Harry First (US)
Wolfgang Kerber (Germany)
Heike Schweitzer (Germany)
Ioannis Lianos (Greece)
Bjorn Lundqvist (Sweden)
Francisco Marcos (Spain)
Giorgio Monti (Netherlands)
Paul Nihoul (Belgium)
Danny Sokol (USA)
Maurice Stucke (USA)
If you wish to join ASCOLA, please click here. If you wish to get in touch with the Executive Board, please write an e-mail to team   [at]   ascola.org or address the board members individually.
Regional Chairs:
Thomas Cheng & Masako Wakui – Asia (except India)
Vikas Kathuria – India
Spencer Weber Waller – USA
Vicente Bagnoli & Juliana Oliveira Domingues – Brazil
Juan David Gutiérrez – Latin America (except Brazil)
Mor Bakhoum – Africa
Bjorn Lundqvist – Nordics
Maciej Bernatt – Central Europe (focus Poland)
Jasminka Pecotic Kaufman & Alexandr Svetlicinii – South East Europe (focus Balkans)
Victoria Daskalova – Eastern Europe (focus Bulgaria)
Emanuela Arezzo – Italy
Magali Eben & Or Brook – United Kingdom
Claudio Lombardi & Alexei Ivanov – Eurasia and Central Asia
David Bosco – France
Wendy Ng – Australia and NZ
Pieter van Cleyenbreugel – Benelux
Zeynep Ayata & Marios Iacovides – Eastern Mediterranean
If you wish to get in touch with the regional chapters of ASCOLA please address these scholars and try to follow the ongoing activities.
The General Assembly
The General Assembly consists of all members of the association. All members have a similar vote. No difference is made depending on origin of members, or the fee paid by them. As a reminder, fees are discounted for younger academics and for academics coming from lower-income regions. The General Assembly takes place in the course of annual conferences.
Are you interested in joining too?
Get more information here.